Everything About Tumblr Dryer in Singapore
Save time and effort with a tumble dryer in Singapore at home. Goodbye unsightly laundry racks and hangers at home. Simply stack the Singapore dryer on your existing washer to save on floor space.
No longer rely on weather for drying, or rushing home to bring your laundry inside. Best of all, spend less time on laundry and more time for family. A tumblr dryer in Singapore brings unparalleled convenience to your laundry chores; enjoy fresh laundry straight from the dryer to your wardrobe!
Below are Some Important Information On Dryers in Singapore
1. Type
Choose from heat pump tumble dryer , condenser tumble dryer, or air vented tumble dryer. Alternatively, a 2-in-1 washer cum dryer is a good option for the space constraint.
1.1 What is a heat pump dryer?
Heat pump tumble dryer is the most energy efficient type of dryer in the market. Instead of heating the air with a heating element, it reheats and recirculates the air. Although it comes with a slightly higher purchase price, a heat pump dryer consumes significantly less energy to run, meaning the investment quickly pays off.
1.2 What is a condenser dryer?
Condenser dryer generally dries clothes faster than a heat pump model, but it consumes more energy. The humidity condenses and collects in a water reservoir compartment; simply empty the water tank after each cycle.
1.3 What is an air vented dryer?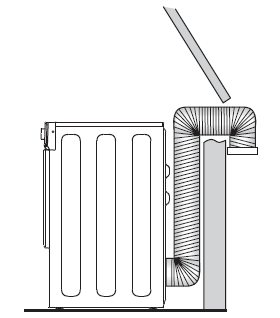 Air vented dryers are the most affordable and common type of dyer in the market. The warm air is blown around the drum as the clothes spin, then expelled via a vent hose. This type of dryer must be installed near a window or other suitable outlet.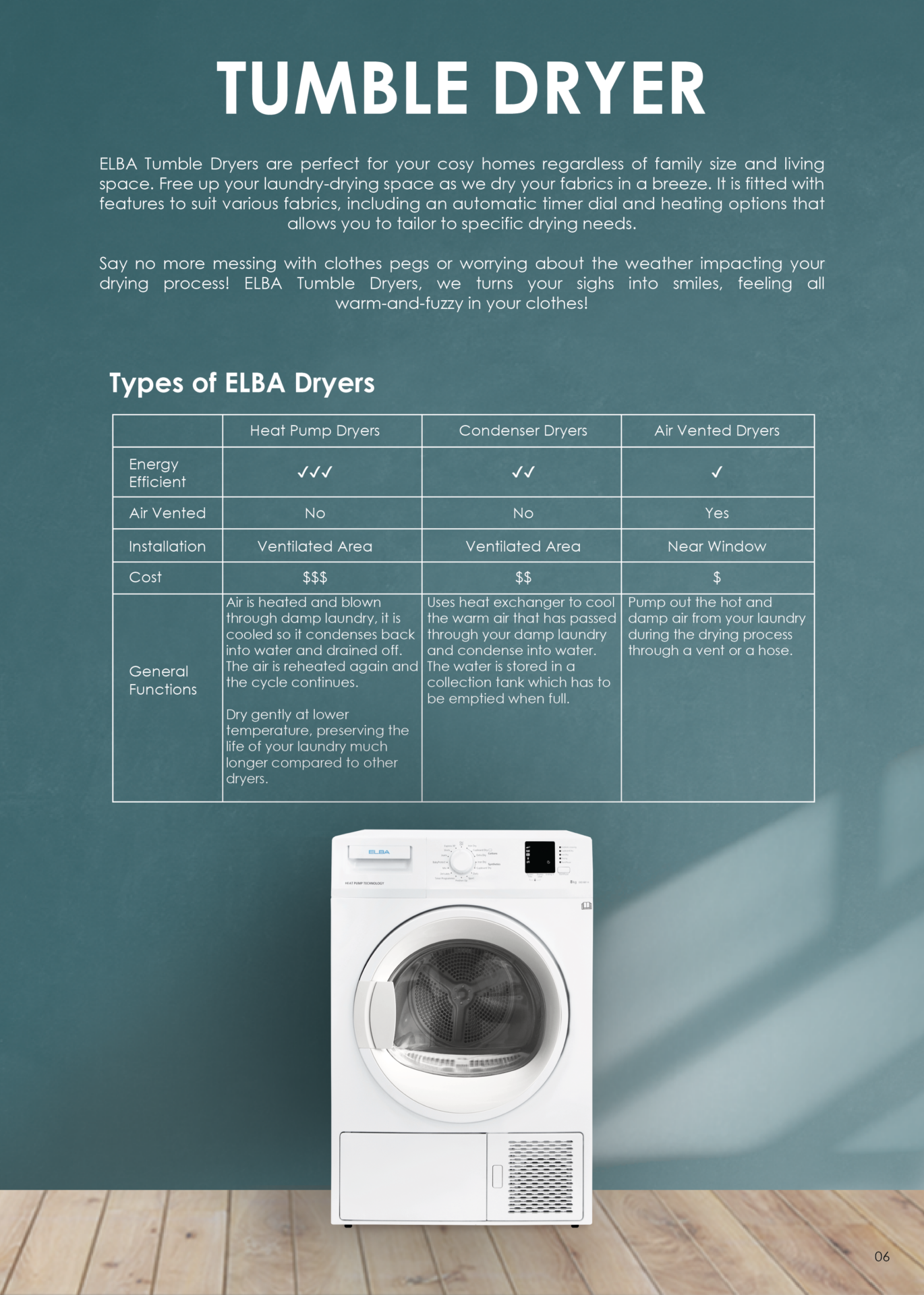 1.4 What is a washer cum dryer?
By combining the functions of washing and dryer into one compact appliances for running a continuous cycle, it is perfect for homes where space is a concern. The washing and drying capacity of a washer dryer is typically lower than that of a standalone dryer.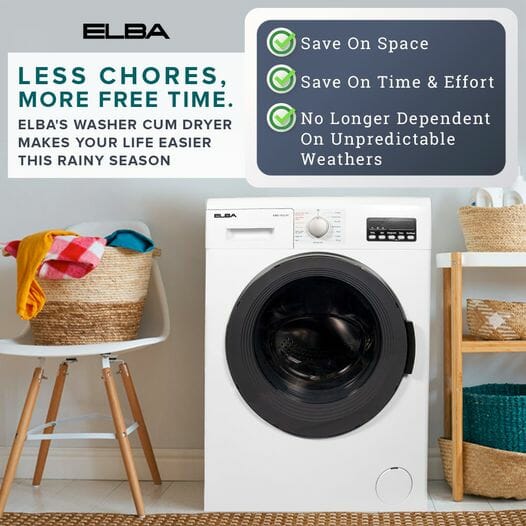 2. Capacity
ELBA dryers come in 7kg and 8kg capacities. If you have a large capacity washing machine, pair it with a large load tumble dryer to be compatible by load.
1 to 3 Pax
Small Households
---
Suitable for singles and couples.
4+ Pax
Medium to Big Households
---
Ideal for parents with children, big families.
Bulky Item
Comforters, Duvet, Curtains.
---
Perfect for regular machine drying at home
3. Features and Programs
Delicate program is designed to be gentle on your laundry to protect your delicate wear.
Select Hygiene or Allergy Safe to disinfect and sanitize your laundry for sensitive skin and eczema.
Baby Care is specialized for thorough cleaning of children wear.